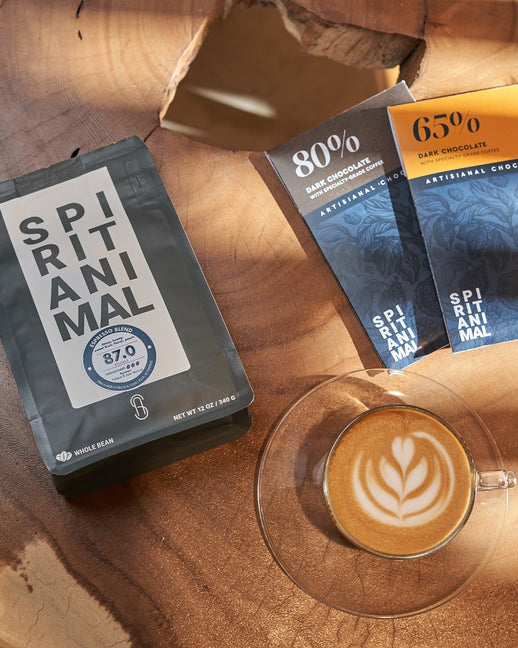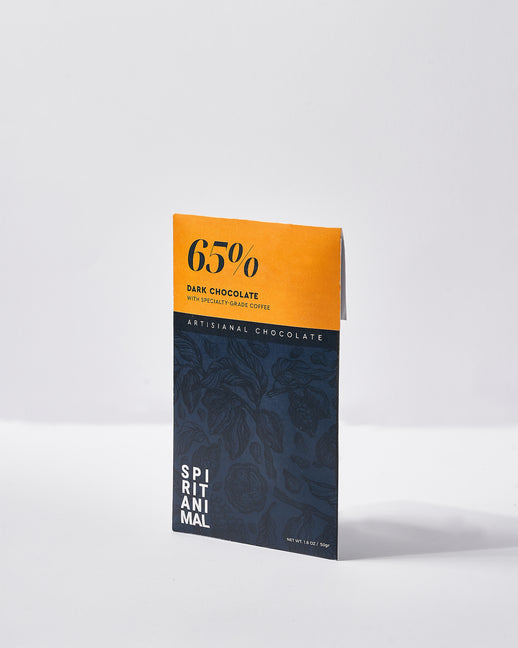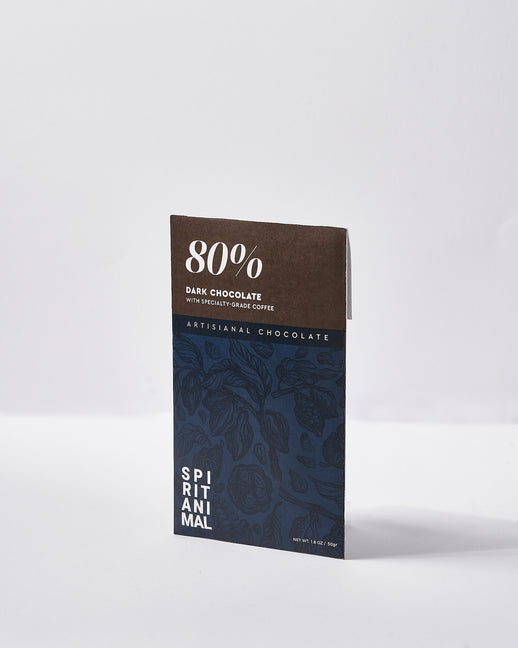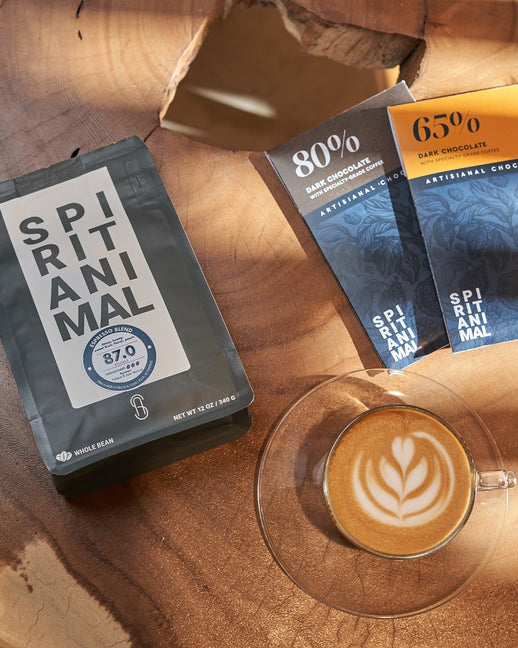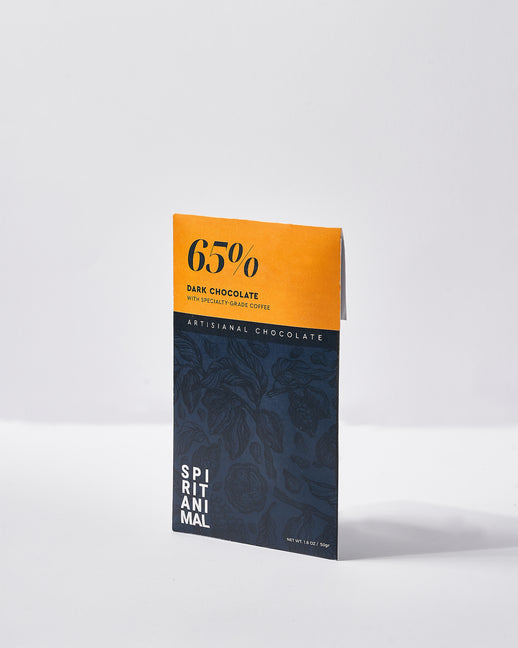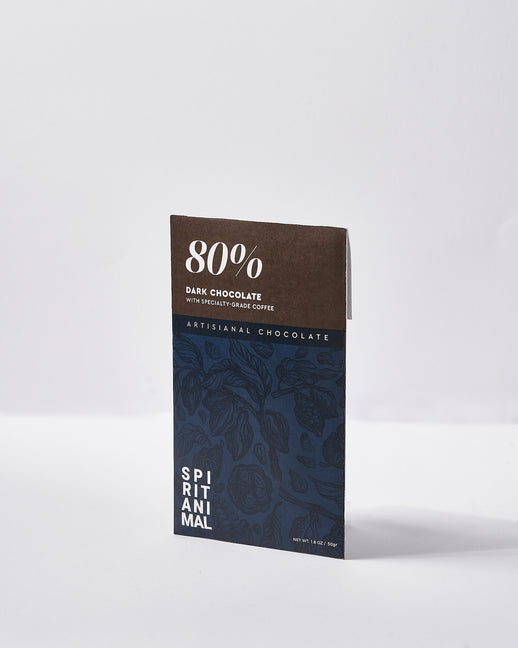 Espresso Blend + Artisanal Chocolate (1 bar)
BUNDLE & SAVE 15%🔥
Grab a bag of your perfect espresso blend with our artisanal specialty coffee infused chocolates, and get 15% off the total price.
About the coffee:
Experience your new go-to morning cup. 
Joining two Honduran beans from Finca Montecillos and Finca Cerro Azul, this dark roast has tasting notes of citrus, honey, sweet fruit, floral, and peach. You won't find a better cup of espresso. Enjoy the delightful flavor grown with love by Yuliana Hernandez & Juan Manuel Cruz, and made into perfection by our skilled in-house roasters.

About the chocolate:
Savor the deep, earthy richness of our Artisanal Specialty Coffee Infused Chocolates, available in both 65% and 80% options, made for true chocolate connoisseurs.
Crafted with meticulous attention to detail, these chocolates are a sublime fusion of specially sourced cacao and 87-cup profile specialty coffee, creating an captivating aroma and a taste that dances between bitter and sweet. Each bite unfolds layers of flavor that leave your taste buds delighted.
Whether you prefer the smoother and slightly sweeter 65% option, or the robust intensity of the 80% variant, you'll be experiencing a chocolate masterpiece that pays homage to traditional artisanal techniques. Sustainably sourced and ethically produced in Honduras, these artisanal cacao content chocolates offer you a gourmet indulgence with a conscience. Dive into the realm of rich, dark chocolate enlivened with the delicate undertones of specialty coffee - an experience that is both soul-stirring and indulgent.
PS: It makes a great gift idea for all your coffee and/or chocolate-loving friends!
WE ARE DEDICATED TO
OUR COFFEE FARMERS
SPIRIT ANIMAL PROVIDES OUR FARMERS with the tools and technology they need to improve efficiency on their farms; teaching them the ins and outs of the trade and advise them on how to become successful in the coffee industry. Our goal is to reward those who work tirelessly to grow, nurture and harvest our superb beans and help us deliver them to our customers. It's a big challenge to change the balance but we at Spirit Animal believe 'we are only limited by what we don't do.'


STIR YOUR SPIRIT
WITH EVERY CUP
SPIRIT ANIMAL is a different blend of coffee. Our beans come from microplots in Honduras and we are laser-focused on selecting only the top 1% of the beans adhering to environmentally-friendly, organic processes. All our coffees consistently score above 90 points, as ranked by the SCA (Specialty Coffee Association).