You embark on a more conscious coffee journey. You leave aside the big businesses, the bustling cities, and get off the beaten track. The road keeps on climbing for hours on end, as if to the top of the world.
At over 4,900 feet altitude, five hours from anywhere, you reach your destination.
Welcome to the home of Spirit Animal's coffee fincas.
Our people are small-scale growers owning two hectares or less. Much of this land on hilly terrains, with no road connection sometimes. For them, direct trading isn't a luxury but a means of survival. It's the only way to fend off price swings.
That's why we pay our farmers 300% of what's prescribed as "fair trade" and reinvest our profits back into our farms, freeing our growers to do what they do best:
diligent and meticulous, quality organic growing.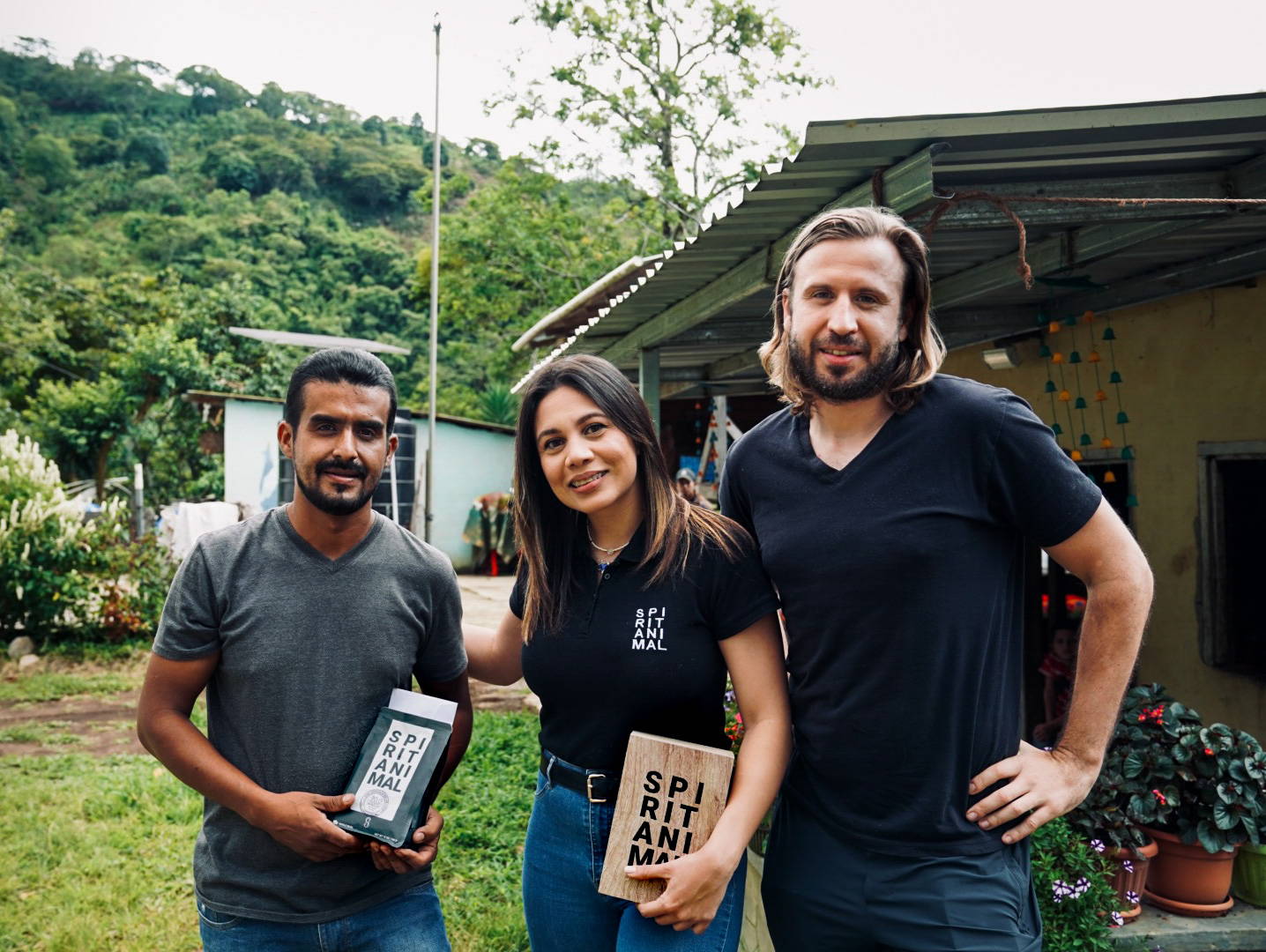 The air gets pretty thin at 4,900 feet. This allows for coffee cherries to develop slowly.
This lengthy maturation in return makes our coffees less acidic and milder than their Central American cousins.
And the sweet undertones endemic to our cultivars don't cover the delicate notes. Instead, they are a background tune to livelier nuances of jasmine, peach, and tropical fruit.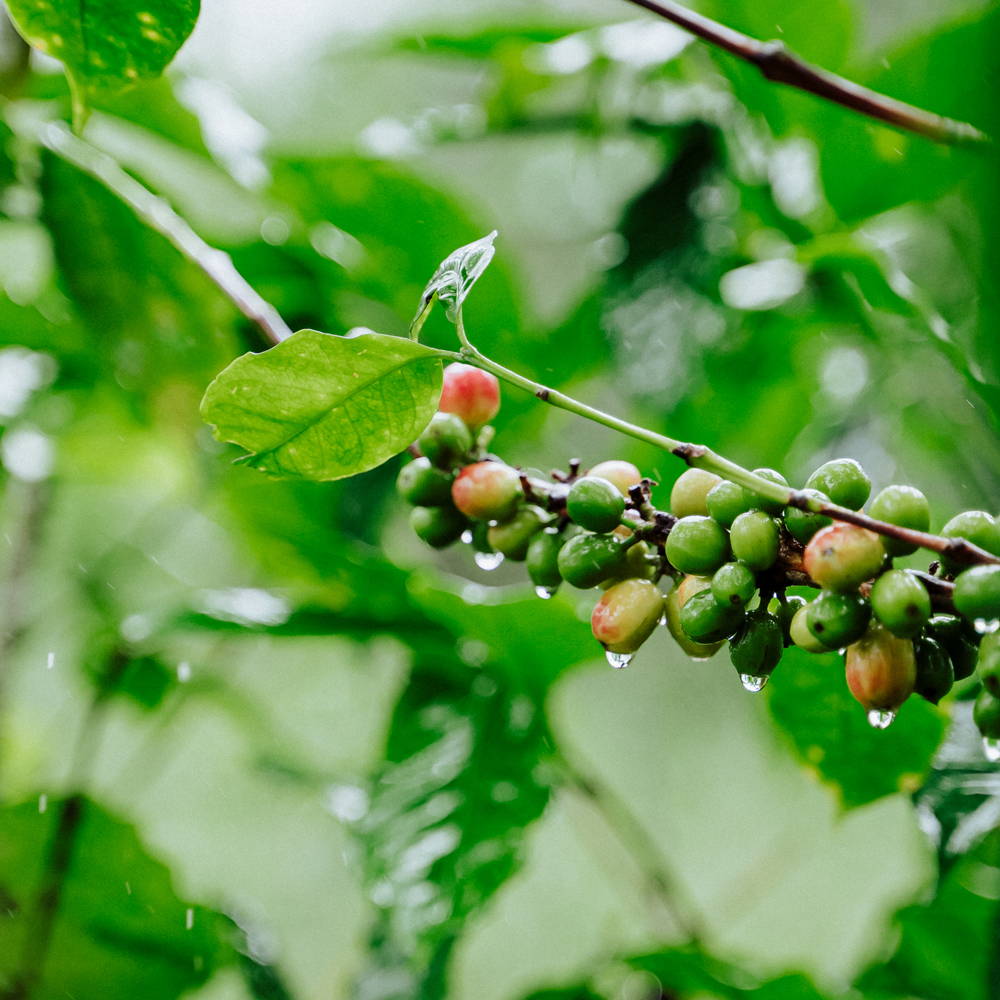 Discover the hands (and the hearts) behind your coffee beans
Born and raised in the lush hills of Subirana, Yoro, Honduras, farmer Raquel Giron Rosales is dedicated to bringing out the best from her cherished beans.
Her farm is located at 4,200 feet altitude, and the end result is a vibrant cup of joe with fruit-forward flavors like peach and guava.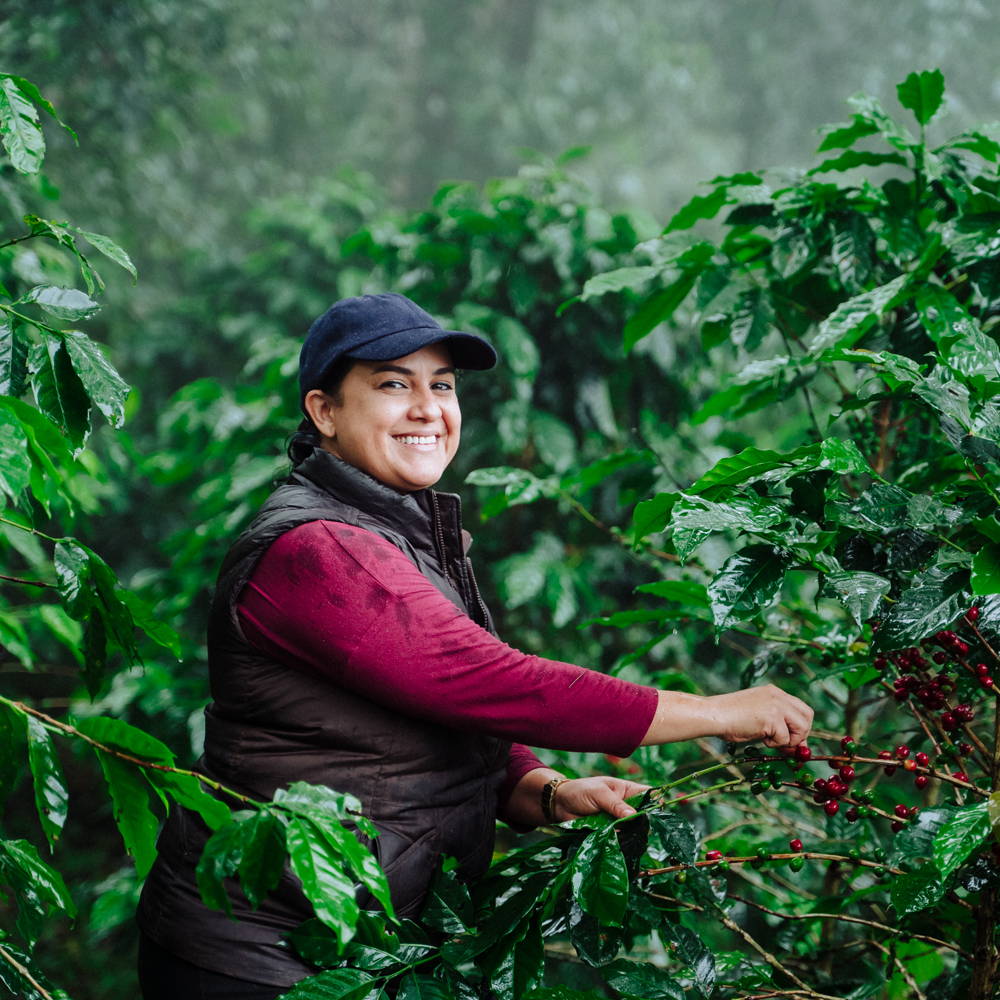 Juan's finca is near San Antonio, in Copan region. He is the artist behind our 88.0-points IHCAFE-90.
And his coffee is a true work of art, indeed. From the sweet, peach-like flavor notes to the exquisite caramel undertones, every sip is an experience worth savoring.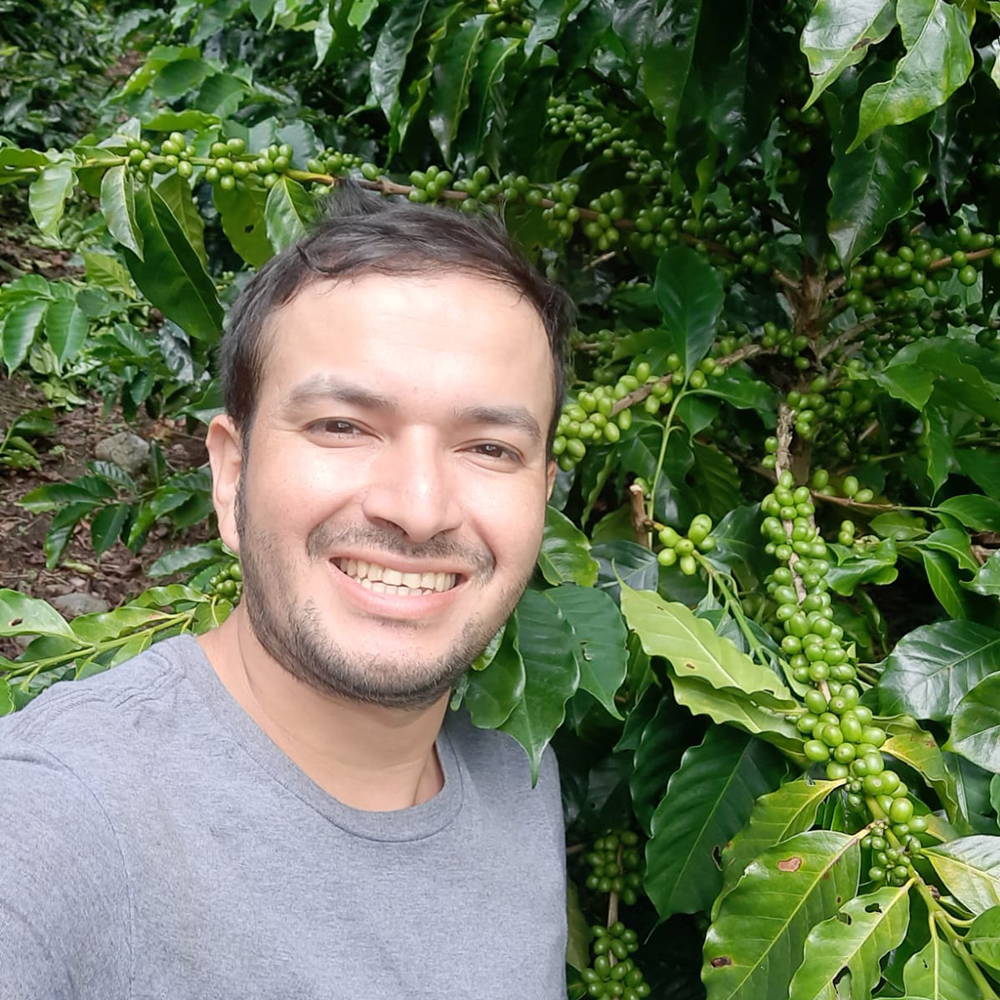 Yuliana hails from Marcala, Honduras and produces our 87.0-score Catuai.
Altitude plays a big role in flavor development, and at a lofty 5,200 feet, this coffee has had all the right conditions to develop traits that will tantalize your taste buds.
In addition, Yuliana's coffee beans are certified USDA & Fairtrade.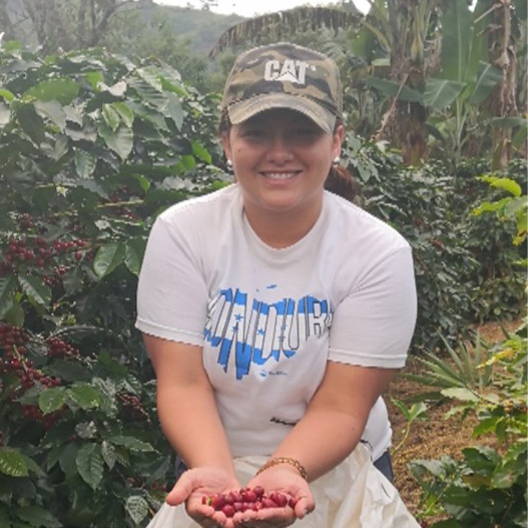 JENNIFER YVETH MADRID CHAVEZ
Jennifer manages El Rubí Farm, located at 4,500 feet in Santa Bárbara Department.
Heading this little family business, Jennifer manages to grow outstanding coffees, and with a keen eye for mindful upcycling and coffee farming practices.
No wonder her 89.6-score Parainema was ranked #7 at 2021 Cup of Excellence auction!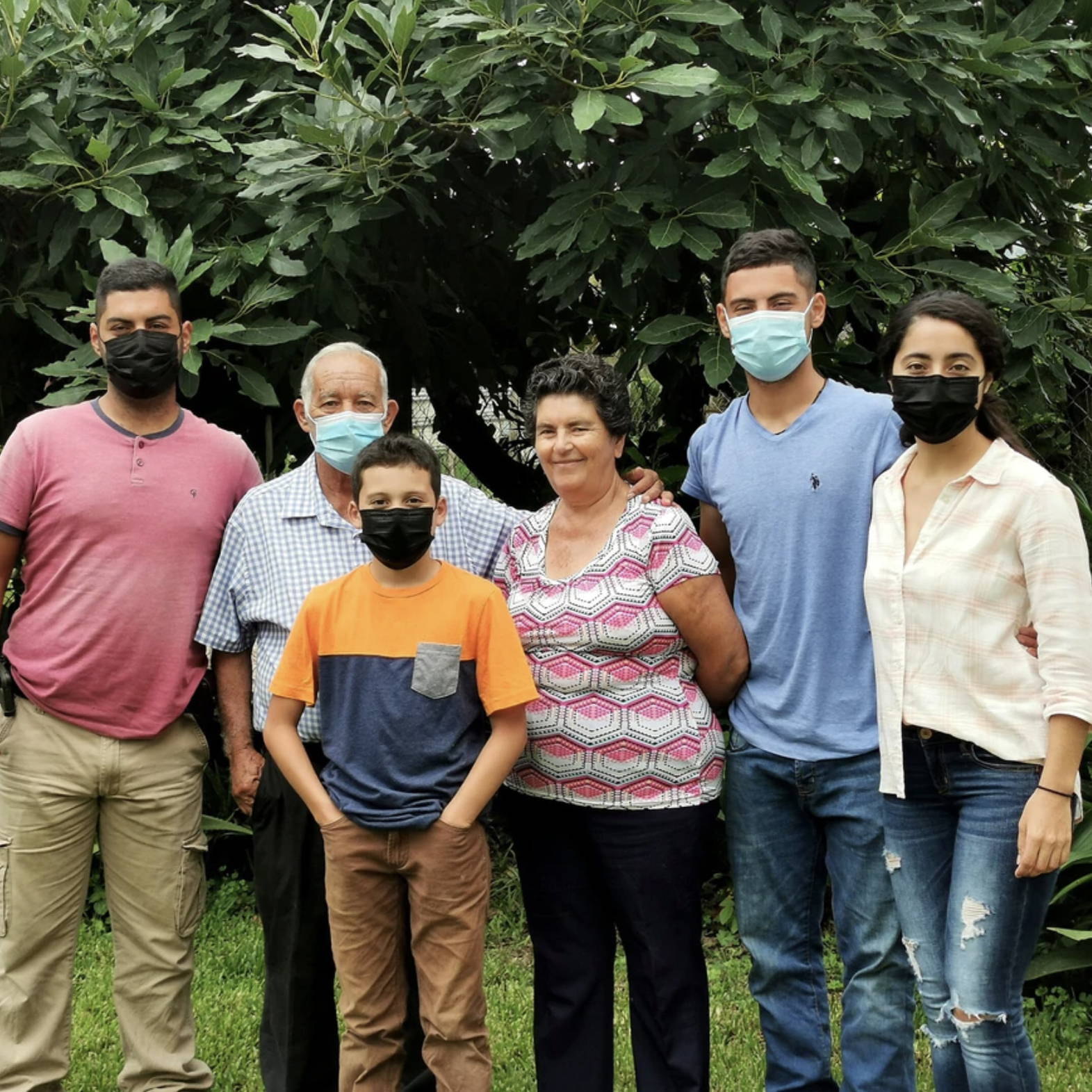 Javier and his brother Nahún own Finca Los Tanques, on which they have been working the land for over 15 years. Their attention to detail and passion for quality shine through in every cup.
The 2011 rust crisis that affected the coffee plants nationwide made no exception for Javier. After losing his harvest and plantation, he was forced to take out a loan from a banking institution to rebuild. He has since recovered from the rust crisis and is looking to invest in solar dryers and a system to evaluate coffee fermentation and drying processes.