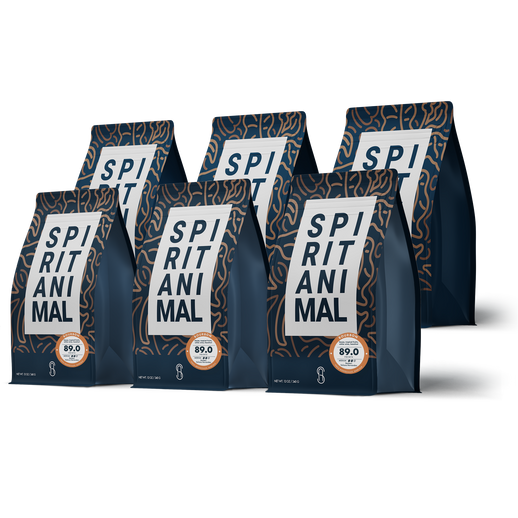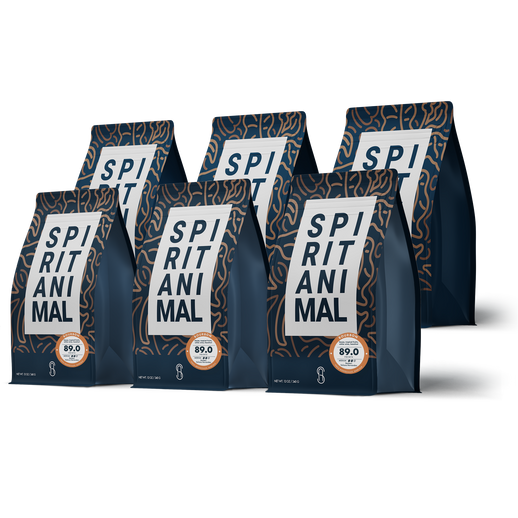 Bourbon 6-pack - 4.5lb
🔥🔥🔥 Bundle & Save 32%! 🔥🔥🔥
This coffee is a rare gem. Grown in the Marcala region of Honduras at 1,600 meters altitude, it's a single-origin bourbon cultivar that yields an incomparable cup score of 89/100. Coffee aficionados will delight in its notes of cacao, tropical fruits, white wine, and hazelnut. Its rich flavor makes it our #1 choice for your morning coffee when you need that extra boost to get going.
But what makes this coffee really special is the passion and dedication of Yuliana Hernandez, the farmer who grows it. Hernandez is committed to sustainable farming practices that improve her community and protect the environment.
Try a bag today and taste the difference!
WE ARE DEDICATED TO
OUR COFFEE FARMERS
SPIRIT ANIMAL PROVIDES OUR FARMERS with the tools and technology they need to improve efficiency on their farms; teaching them the ins and outs of the trade and advise them on how to become successful in the coffee industry. Our goal is to reward those who work tirelessly to grow, nurture and harvest our superb beans and help us deliver them to our customers. It's a big challenge to change the balance but we at Spirit Animal believe 'we are only limited by what we don't do.'


STIR YOUR SPIRIT
WITH EVERY CUP
SPIRIT ANIMAL is a different blend of coffee. Our beans come from microplots in Honduras and we are laser-focused on selecting only the top 1% of the beans adhering to environmentally-friendly, organic processes. All our coffees consistently score above 90 points, as ranked by the SCA (Specialty Coffee Association).